Tifton Housing Authority
Tifton, Georgia
Opening Doors - Changing Lives
The Tifton Housing Authority (THA) has an essential mission to provide housing assistance for people with low and moderate incomes. THA offers quality homes, senior activities and programs. In partnership with our local community organizations, GED and educational programs are provided for all ages.
Founded in 1872, located in south-central Georgia, Tifton is known as the "Friendly City" that exemplifies southern hospitality. Tifton maintains a balance between availability of services, progressive city amenities, and quality of life.
As our community continues to grow and change, THA will strive to develop new programs and be proactive to Opening Doors and Changing Lives.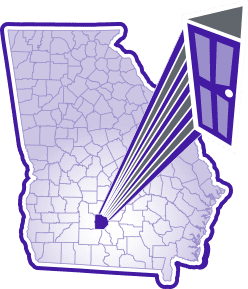 Serving The City of Tifton & Tift County, Georgia