03/05/2020
March/April Newsletter Available
THA TIMES
Opening Doors, Changing Lives
Volume 1 - 2020
March/April 2020
---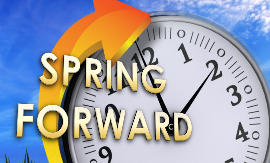 Spring forward March 8th.
---
Tifton Housing Authority employees receive service recognition
Mrs. Debra Jackson recently received her 15-year service recognition. Ms. Jackson started at THA as a volunteer fulfilling community service requirements. She then was hired as a Program Assistant in the Resident Services department. In 2016 she transferred to the Housing department as a Housing Assistant. Mrs. Jackson states "I love being able to serve the residents of Tifton Housing Authority".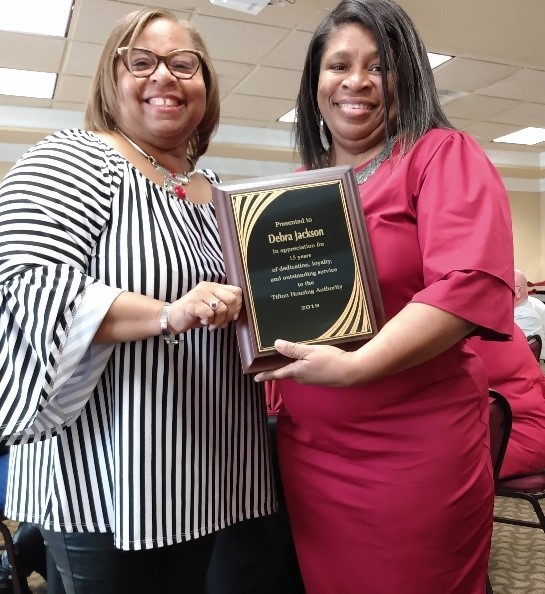 Ms. Shaundra Clark, ED and Mrs. Jackson
Mr. David Blosch has been an employee of Tifton Housing Authority since 1999. Mr. Blosch started in the maintenance department as a Laborer and is currently a Maintenance Mechanic II. Mr. Blosch stated "I've seen a lot of changes in 20 years here".
Thank you to Mrs. Jackson and Mr. Blosch for your service to Tifton Housing Authority.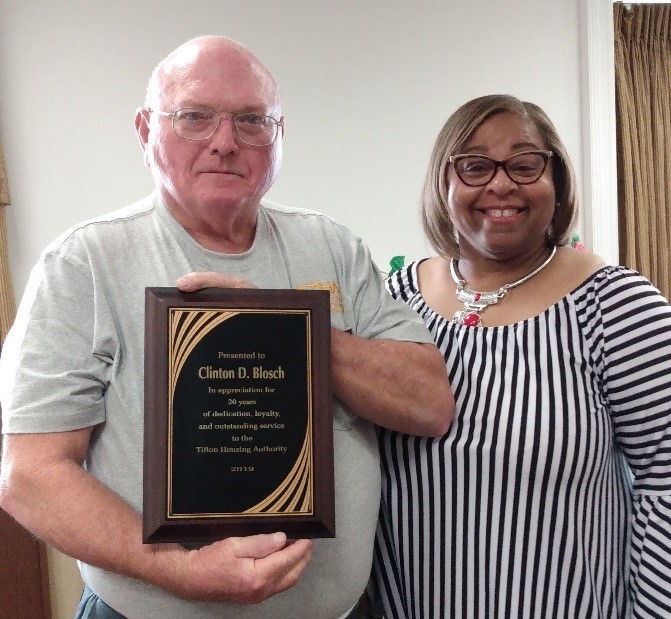 Mr. Blosch and Ms. Clark
---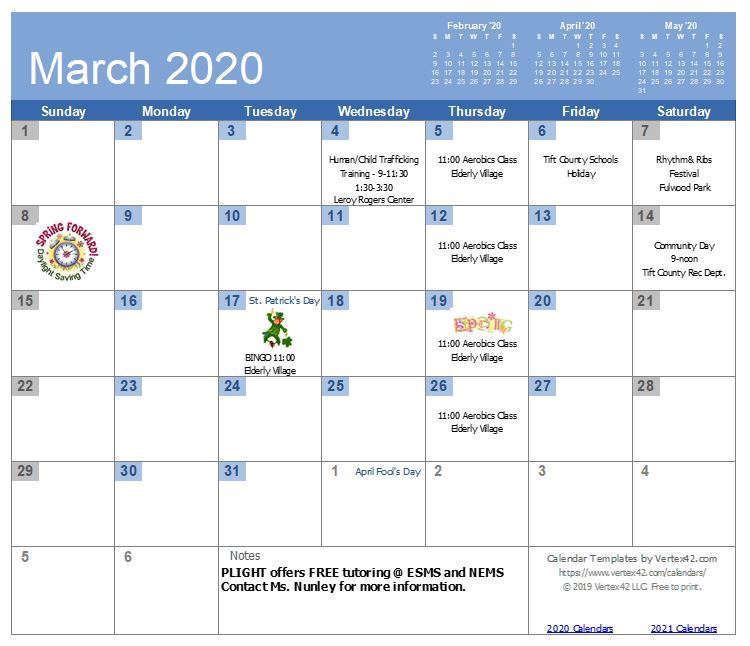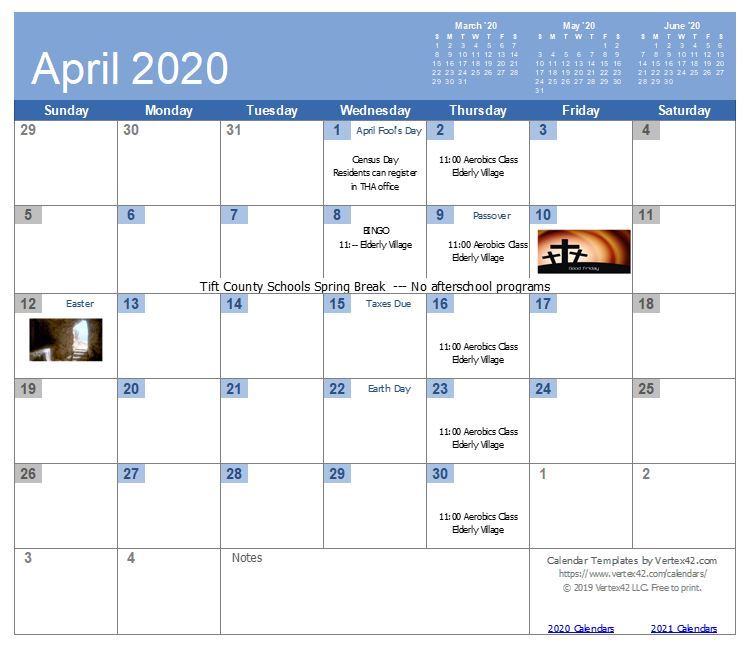 ---
CORONAVIRUS NOTICE
The best advice for avoiding the flu or coronavirus is to
WASH, WASH, WASH YOUR HANDS!

---
Download Tifton Housing Authority Mobile App.
Available for Android/Google Play or Apple.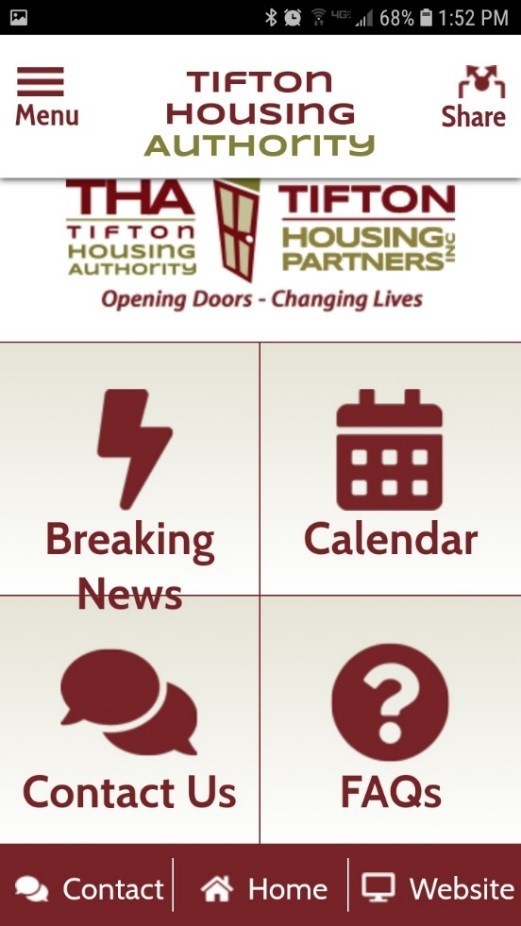 ---
Tifton Housing Authority Staff
Shaundra Clark
Executive Director
Valerie Sneed
Office Manager
Sheena Washington
Property Assistant
Debra Jackson
Property Assistant
Adrianna Jackson
Property Assistant
Melanie Nunley
Resident Services
Latika Dassie
Maintenance Specialist
Lee Browne
Facilities Manager
Charlene Tucker
Administrative Specialist
---
Click here to download the Newsletter as a PDF (all information provided above).